Design
---
Unique design by ABM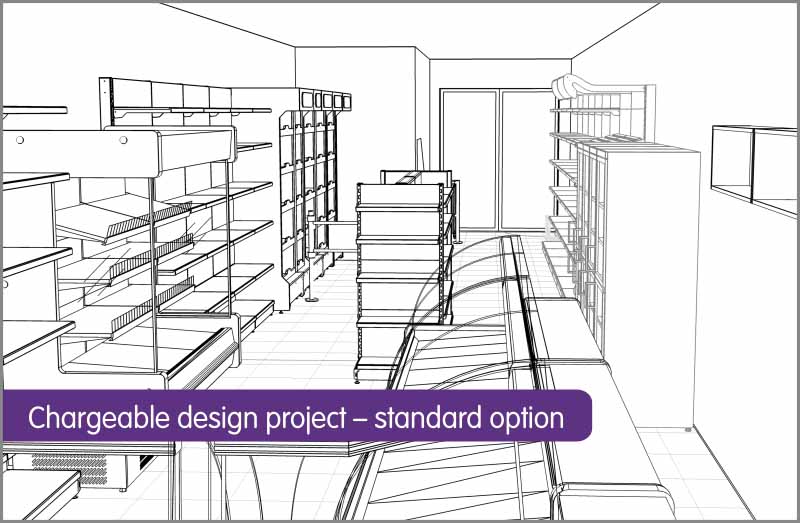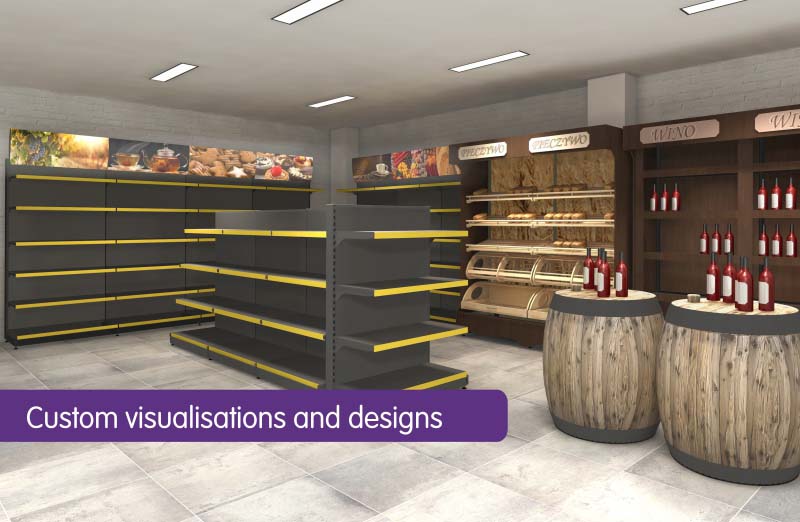 We have our own design studio with highly qualified and experienced team that can design and execute:
- interior designs – for a shop of any type, commercial stand, office
- interior visualisations
- technological projects
- tailored designs of furniture and furnishing
- designs of visual identification components – billboards, plates and prints for shelves, prints for advertising panels, promotional leaflets
- designs of display windows, advertising photography
We design new buildings and carry out modernisation of the existing commercial facilities. We guarantee ergonomic utilisation of the available commercial space through optimum tailoring of furniture and furnishing to the needs of the industry, as well as proper arrangement and display of products.
Many years of experience and own production facilities allow us to prepare professional designs for every interior type. We prioritise effective and impressive displays of products and respect the ergonomic principles, ensuring maximum utilisation of the available space. This allows us to successfully equip supermarkets and delicatessens, other grocery stores, shops with women's, men's and children's clothes, toy stores and shops with assortment for young children, various types of outlets, general shops, beauty stores, pharmacies and florists, commercial booths and food courts in other public utility facilities.
Zapisz
Zapisz
« Go back